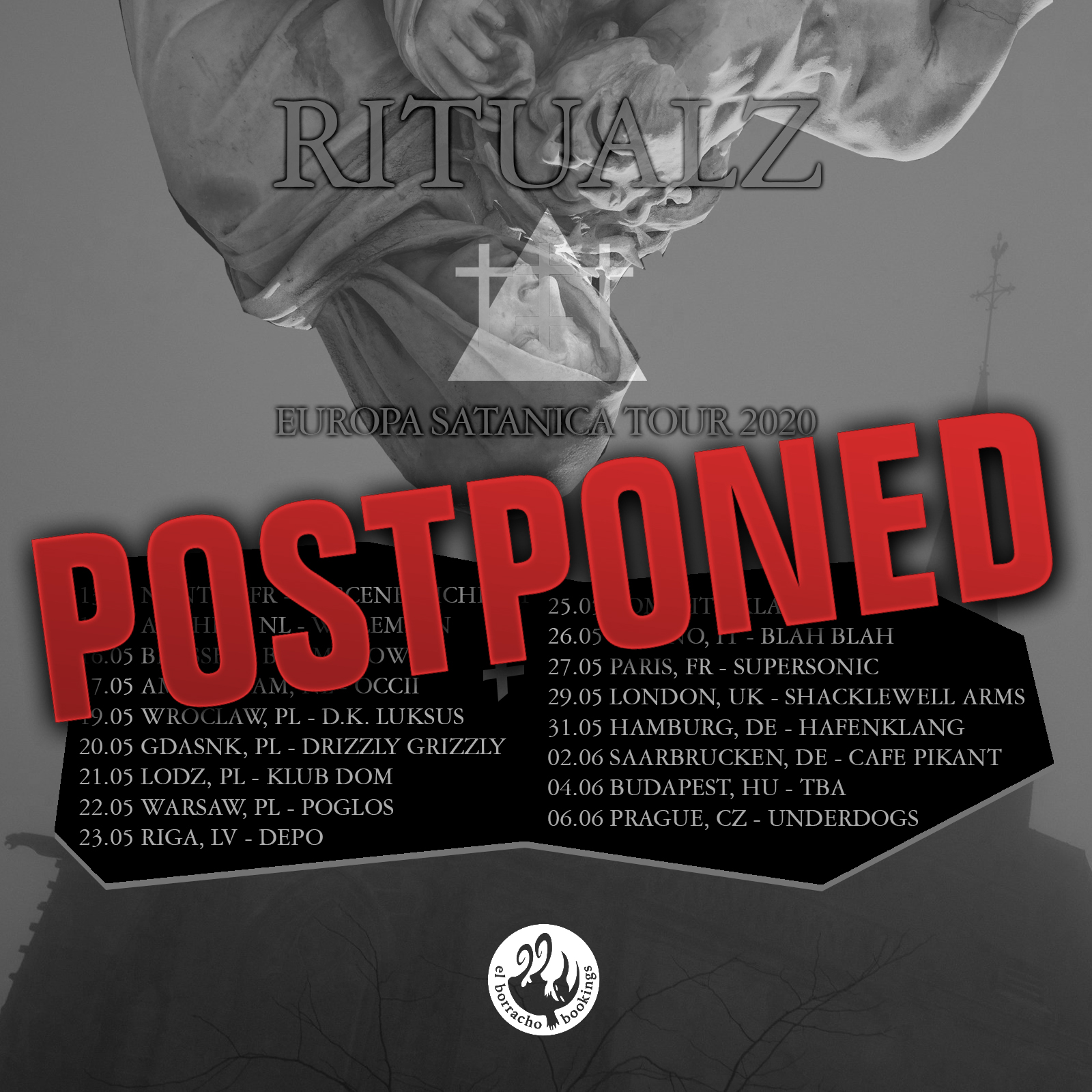 My upcoming European tour has been postponed due to the Coronavirus pandemic and the banning of public events in Europe through June. New dates for the fall will be announced soon. Contact El Borracho Bookings if you'd like to book an additional date.
I normally don't go into private details like this but the postponement of this tour is a financial disaster for this project with a huge loss of near-future income and the lost investment in already booked flights, trains, new gear for the tour, and a delayed release of a new album that was going to come out before the tour kicked off. So if you'd like to support Ritualz during these difficult times please consider one of the options below:
Buy digital music on Bandcamp
Except for Doom and Satanico Supremo, all purchases go directly to me. EDIT: All self-releases down to $2 each now.
Buy merch on Big Cartel
Sadly, I had not made merch for the upcoming tour yet, so all that is available right now are old designs and the latest physical releases.
Subscribe to Patreon
There are over 30 tracks (so far) available nowhere else for download with more coming every couple of weeks. Tiers start at $1 USD/month.
Mix/remix work.
I'm available to mix or remix your tracks or releases. Reach out to jc@ritualz.com if interested.
I don't have a venmo or cashapp so if you just want to make a donation send it to https://paypal.me/ritualz666.
Any kind of support during these coming months will be greatly appreciated. Please be safe and stay home and I'll see you again soon.